Products
We make innovative software for composers, songwriters and music producers.
Almost every music software claims it helps you compose music. Actually however, this is very much like advertising a word processor by claiming it helps you write a bestseller novel. Sure, you can do that. But how?
Cognitone is different. We actively support you with the development of musical ideas from the ground up: Born in your head, raised in Synfire, produced in your DAW. We call it Music Prototyping. Our software gives rise to many inspiring ideas. If you ever found yourself stuck in writer's block or felt unable to break with old habits: The search is over.
Harmony Navigator
The intelligent Songwriting Assistant for developing harmonic ideas for a song. Ideal for songwriters, keyboarders and guitarrists. Intuitively explore the great variety of harmony and render musical ideas with ease. A budget-friendly LE version is also available.
Learn More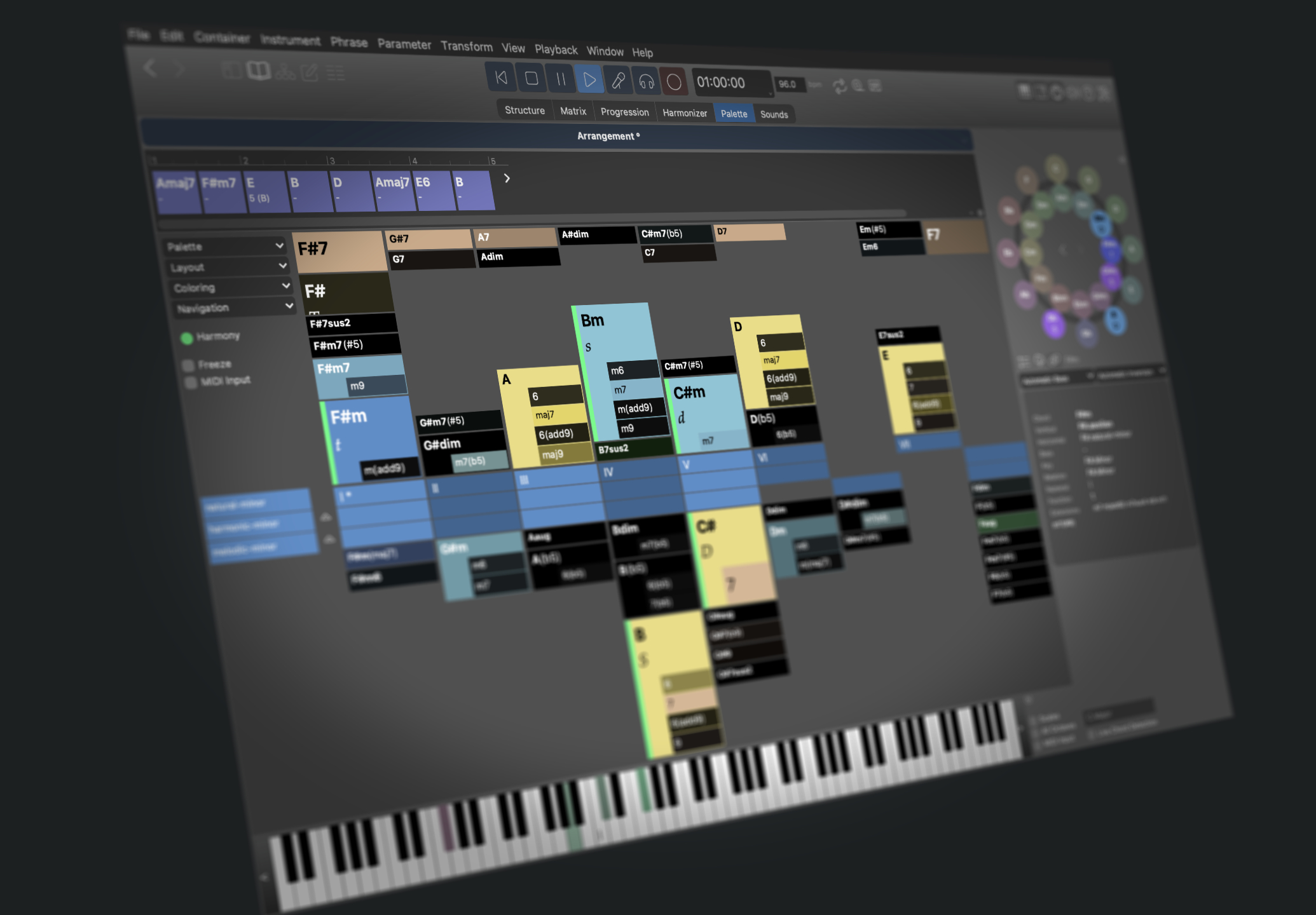 Synfire
The comprehensive Music Prototyping Studio for the development of new musical ideas, from the very first approach to a finished prototype. An inexhaustible source of inspiration and a true time saver for pros.
Learn More